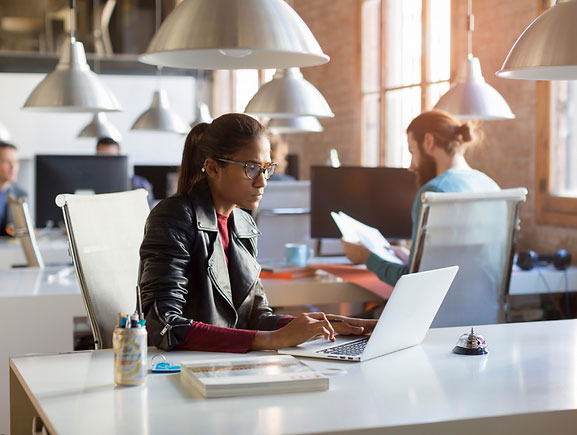 Datalou LLC- Top Diversity Management Solutions
Media, Advertising, Marketing & Communications
Access to the Largest Pool of Industry Suppliers
Create Targeted Supplier Lists
Easily Generate Client Reports
Datalou LLC- Top Diversity Management Solutions
Supplier Database Management Software & More.
As a leading diverse supplier management company, we offer supplier diversity databases and diversity management software.
TRUSTED BY THE WORLD'S LEADING BRANDS




What is a Diverse Supplier?
These businesses (or sole proprietors) must be a 51% or more owned, managed, and controlled by qualifying diverse individuals including minorities, women, LGBT, veteran and persons with disabilities or meet the small business criteria as defined by the Small Business Administration (SBA).

Visibility to Opportunities
Throughout our integrated platform, you can track budgets, identify work, and math the right suppliers for your business needs.

Find Diverse Suppliers
Identify diverse suppliers easier than ever with our Supplier Match. Results are generated using the most up to date industry data and are shown in real time.

Track & Report Spending
Import data from all financial systems across your organization for a seamless, on-demand, reporting experience. Datalou's robust reporting capabilities support a wide range of reporting targets.
Empowering Agencies
Datalou's SaaS provides key information for new business opportunities and RFP's with the simple click of a button. Team leads can instantly view the latest active diverse supplier count at the agency, client, and business unit level with quick access to custom filtered diverse spend. Integrating our comprehensive platform streamlines the search for diverse suppliers, generates data-rich reports instantly, improves internal communication, and makes that last-minute data request a breeze to accommodate.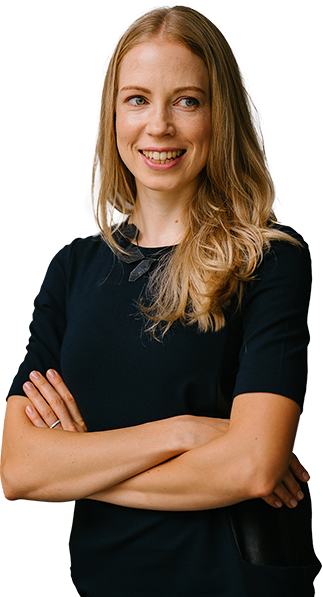 Internal & Client Spend Reporting

Supplier Advocacy Manager

Bid Opportunity Tracker

More Than Just a Database
Datalou LLC is one of the top companies offering supplier diversity management solutions. Datalou is the only supplier diversity management system with over a 1,000,000 suppliers and more than 100,000 suppliers with specific skills and capabilities in advertising, marketing, communications, and media. But we are so much more than that. Our robust tracking and reporting system helps you document spending and sourcing efforts, manage certifications, and share data with stakeholders.
Datalou is a
multitenant, web-enabled, permission-based, secure platform

with over 100,000 creative, advertising and media suppliers.
Supplier Registration
Join the Datalou community today and start
connecting with the worlds' leading brands.

While spend reporting captures suppliers that were awarded work, many suppliers are met along the way.
Contact Us
Increase Investment in Diverse Suppliers Through Advocacy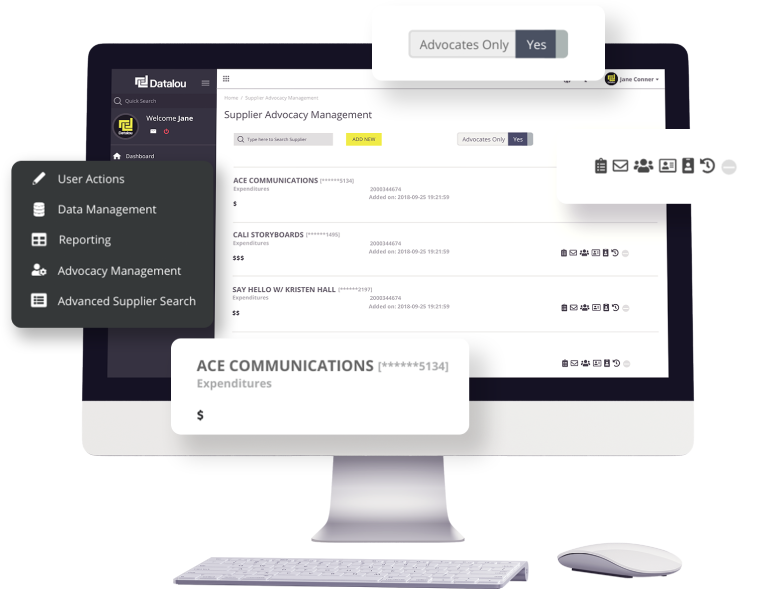 Supplier advocacy tracks where you met the supplier, when their capabilities were reviewed, and more.
Supplier advocacy provides tracking and reporting of your supplier engagement efforts enabling you to demonstrate good faith efforts.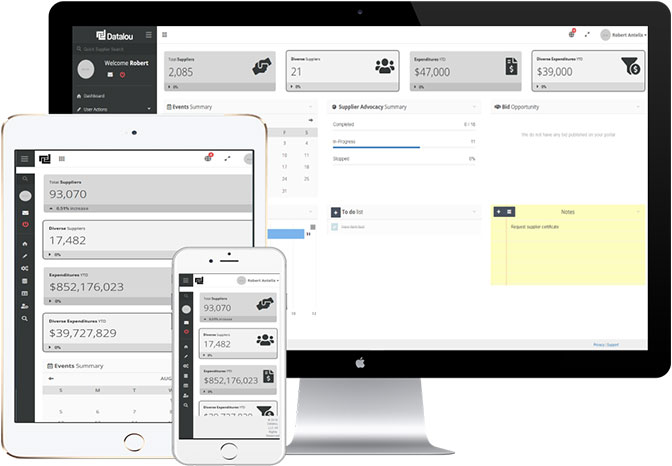 Manage All Your Diverse Supplier Needs
Decades of experience have told us that the industry needed a scalable, adaptable, and comprehensive solution to serve as a curated for media and advertising suppliers. As the media and marketing landscape evolved, the opportunity to accommodate new supplier types and enhance the reporting capabilities lead us to where we are today serving the needs of today's advertising diversity initiatives.

"The system is easy to use."
Jason Strauss
CEO of ML Associates

"Reports are done in seconds."
Jason Strauss
CEO of ML Associates

"This tool is perfectly designed for agencies."
Jason Strauss
CEO of ML Associates

"You guys have thought of everything, no changes are needed."
Jason Strauss
CEO of ML Associates
Datalou's SaaS is a scalable platform designed with agencies in mind for a truly tailored fit with quick turnkey applications. 
Contact us today for more information about how we can bring your supplier diversity program into today's world.